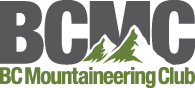 We are extremely pleased to announce the creation and launch of our first formal nomination form and system for the upcoming November AGM Elections/Board Positions.  The form also allows for any member to submit and express their interest to volunteer for this wonderful club in any way of their choosing.  This year, the BCMC BOD has decided to expand next year's board from 9 to 17 directors, which is now supported under the new 2017 BCMC constitution (this motion will be made at the November AGM).  Our club is growing, and simply put, the current board of 9 is not enough to keep up with the needs of the club and to avoid director and volunteer burnout.
Our new Nomination Form is live for all members here.
https://backcountrybc.ca/club-private/bcmc-2018-executive-nomination-form
Director Position submission close date:  October 26th, 2018.  Note that all submissions are vetted collectively by the current BCMC Board of Directors.
Chris Ludwig - BCMC Vice-President
BCMC Board Nomination Form

There are no comments yet