Tickets for VIMFF 2019 guest speaker shows available now!
https://vimff.org/?mc_cid=d49f5e510b&mc_eid=a163518e02
From February 22 to March 3, join us as we get lost in the adventure stories of the 33 incredible guest speakers that will take the VIMFF stage. From award-winning authors exploring the history and meaning of places both near and far, to leading adventurers pushing the boundaries of human potential, to photographers giving a much needed voice to wild places, our 2019 guest speakers are inspiring beyond words.
Official film line-up & full program will be announced on Monday, January 28.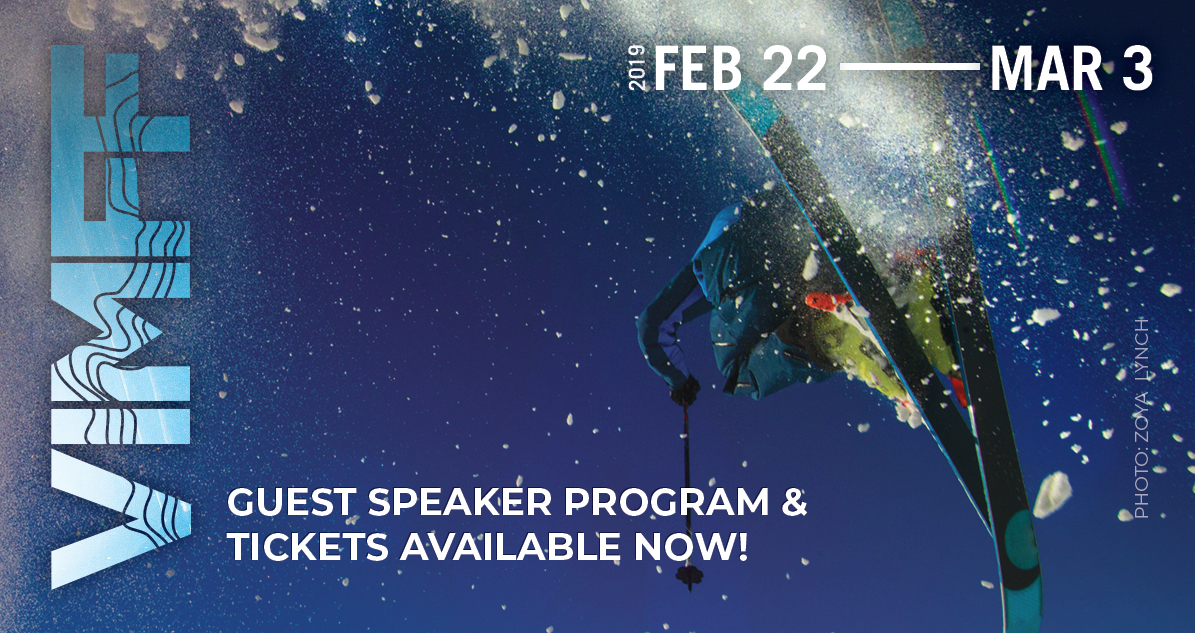 VIMFF 2019 guest speaker shows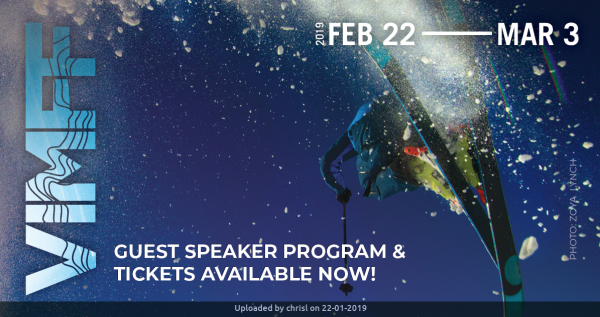 There are no comments yet