VIMFF and MEC are proud to announce a new grant to enable local explorers and adventurers to undertake their dream expeditions.
The MEC Adventure Grant will award funds to local teams who have exploratory and human powered objectives in adventurous arenas. Our aim is to support Canadian adventures both in our own backyard and around the world, while promoting a multitude of outdoor pursuits and bringing the resulting story to the VIMFF stage for our community to enjoy.
For more details about requirements and application information please see http://www.vimff.org/adventuregrant/ 
Please email tom@vimff.org with your application and/or any questions about the program.
Application Deadline - December 31, 2015
MEC Adventure Grant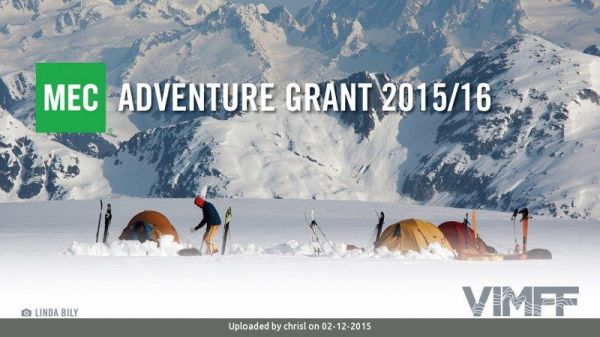 There are no comments yet